Employee engagement, defined as an employee's psychological investment in a company, often denotes one's job satisfaction and one's interest in growing the company. This metric is an essential factor for a company's success and growth.
According to a recent survey by Aon Hewitt, an increase in employee engagement leads to a significant increase a company's financial returns.
The Current Situation
That said, the survey further stated that Malaysia has the lowest employee engagement in the South East Asian region, totalling only 59% and also indicates a 2% drop since 2016. What this means is that companies in Malaysia are losing out on opportunities in generating ROI from this.
Today, despite an increasing emphasis on corporate culture, the primary incentive (after an employee's salary) that keeps your employees in the office is health care and related benefits packages. That said, many companies still fall into the trap of not providing adequate medical benefits to their employees because of the direct cost implications.
Direct & Indirect Costs of Employee Engagement
Corporates often look at direct costs when it comes to benefits. However, employers have to be mindful of the indirect costs such as the cost of losing an employee. A simpler way to measure these indirect costs is by reflecting on the costs incurred for recruiting & training this employee.  Other intangible costs include time, opportunity costs and intellectual property losses.
On that note, benefits is, in fact, a more strategic consideration than a transactional one. The cost of losing an employee due to the lack of offered benefits can be much greater than offering the benefits themselves. From this perspective, strategically investing in employee benefits would yield ROI for your organisation and a far more cost-effective option when considering the indirect cost implications.
Employee benefits, when incentivised effectively & adequately, is indeed a powerful tool when it comes to retaining your company's best talents.
What can companies do to increase employee engagement?
The solution remains simple: a company that can successfully increase employee engagement need to provide basic but highly desirable incentives such as health care benefits & coverage.
Providing medical benefits may appear or perceived to be costly to companies. To what extent then should your company invest in employee benefits to retain your best employees?
Employee Recruitment is Expensive
Let's start with the costs of recruiting and retaining employees to truly make an informed decision on employee benefits.
Many companies often focus on recruiting new employees but not enough on retaining current employees. Often time, this appears to be the most cost-effective option: if current employees are unsatisfied with their current incentives plan, it will be more logical to find other talents willing to agree to the current terms and fill up the position?
In fact, employee recruitment is a costly business, both financially, the time spent and also opportunity costs.
Let's consider the two types of costs, direct & indirect costs:
Direct Costs
Costs that are directly related to an employee leaving & getting a replacement:
Separation costs as a hire leaves;
Job advertisements (both online and offline);
The screening and interviewing process;
Background checks and referral fees;
The recruitment team and expenses, such as travel and time reviewing applications;
Talent acquisition software
While looking for a new employee, a vacant position in a company also incurs other hidden costs such as loss of business performance and losing out on potential opportunities. Meanwhile, this could potentially create a ripple effect, in which other employees may consider leaving as well.
Indirect Costs
Some of the indirect costs include:
Settling and training the new employee;
Workplace integration in terms of physical space, teamwork and community;
Time required for the new employee to reach optimal productivity;
Loss of productivity by current employees due to the new hire's training process;
Missed business opportunities;
Time spent by managers to onboard new hires.
Expert knowledge or intellectual property from the previous employee is also lost, and although new hires can bring in similar skills, they would require a deep understanding of the business and company vision for their knowledge to be put to effective use. Becoming familiar with an organisation takes time and time sometimes isn't on the company's side.
Cost of Losing Employees
The costs of losing an employee, looking for a new one and training him/her will vary from company to company.
Nevertheless, it is estimated that hiring one employee can cost from 25% (for lower-paying jobs) to 100% (for higher-paying jobs) of the position's annual salary; yet this does not take into account the costs related to the learning curve the new employee has to overcome.
Eventually, retaining employees who are already familiar with the organisation and show great talent is more cost-effective for the company.
While we understand now that retention is more cost-effective and a better option for the organisation, we should not assume that employee retention is any less challenging than employee attraction.
What Do Employees Want?
How does a company successfully retain employees? Here are five key retention factors for employees in Malaysia, based on a recent survey by HAYS:
Salary or benefit package (42 per cent)
Career progression (34 per cent)
Work-life balance (34 per cent)
Work location (27 per cent)
The management style & company culture (27 per cent)
Based on this report, we can see that basic incentives such as promotions and health packages are highly sought after by employees.
Emulating Benefits Offered by Successful Malaysian Companies
The basic package of employee benefits offered in Malaysia usually includes retirement plans (EPF and SOSCO), healthcare coverage and paid leaves.
While retirement planning is compulsory by law and is implemented into all registered companies, it is not the case for health coverage. Therefore, not all companies provide the most fundamental employee benefits.
In fact, a global study by Fractl shows that, out of 17 company perks, the most important and desirable benefits for employees are health, dental and vision insurance. The study further explains that health care is the top 'heavily considered' benefit when an employee chooses between a low-paying and a high-paying job.
To put simply: providing medical insurance with a low salary may be more attractive than a higher salary without employee benefits.
Other Desirable Employee Benefits
The list of desirable employee benefits from the Fractl study continues with:
Flexible hours;
Vacation time/unlimited vacation time;
Work-from-home options;
Student loan/tuition assistance;
Paid parental leave;
Free gym memberships/day care services/food;
Company events/retreats/outings.
Although these are not as popular as compared to healthcare, it has been proven to boost employee engagement on a global scale.
Many companies in Malaysia may find some of these perks as unusual, however, they actually do boost employee attraction as much as retention. While your company may not need to include everything that is listed, it will be more strategic in the long-term to consider which ones would match the company culture & needs.
In fact, many successful companies in Malaysia are already doing it! Here are a few examples:
123rf – Free food
KFIT – Free gym & fitness classes, beauty & spa sessions
Piktochart – Work-from-home options
Mindvalley – Weekly company events
Other Benefits in Malaysian Companies
Maternity Leave
Over 50% of the Malaysian population are women, therefore most companies in Malaysia offer a standard 60-day paid maternity leave for their female employees. Further to that, some companies have even extended the paid leave period to attract more women to the workforce.
Update: With the Budget 2018 announced, the private sector is encouraged to offer a 90-day paid maternity leave as opposed to the current 60-day paid maternity leave.
Company Trips
Hit a sales milestone? Many organisations organise events and company trips to celebrate their achievements and at the same time reward their employees for their fruitful work.
For example, HealthMetrics, a fast-growing employee medical benefits management platform in Malaysia, organises annual company trips to engage with & continuously grow the team spirit.
"The company emphasises on bonding time and creating friendships to create a desirable work environment – whether in the office or outside. Most of our employees spend time with each other after work hours such as self-organising sports activities or casual dinners. In return, we have been able to build a cohesive, talented & diverse team which is a testament to our phenomenal growth."

Alvin Yuan, CEO of HealthMetrics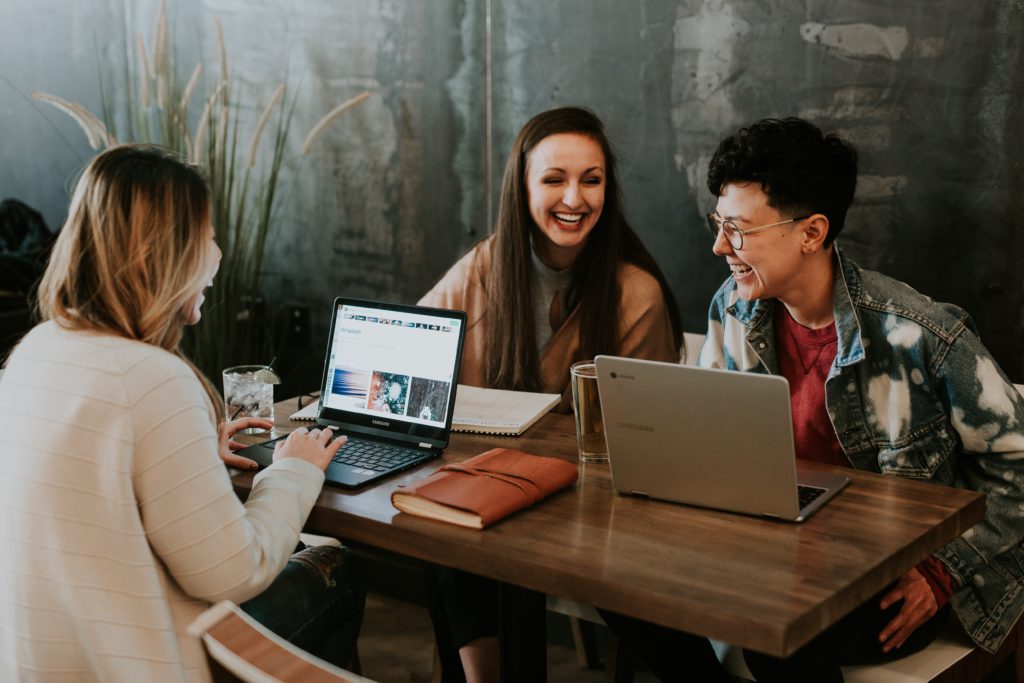 Regardless of whether your company includes unique perks to its benefits package, keep in mind to provide at least the primary employee benefits such as health care coverage. Making sure that employees feel they are cared for by the company will surely help you retain employees much better which reduces the cost of losing an employee & retrospectively realise the ROI of the benefits offered.